Before we even start on the ceiling, there's a lot to be done. Like the walls. I didn't really think about the walls. On one side there's painted chipboard paneling, 1960s style. Not entirely sure what's underneath it, but I hope it's not smashed up plaster. On the other side, we have three layers of wallpaper and at least two layers of paint, some of which only go partway up the wall.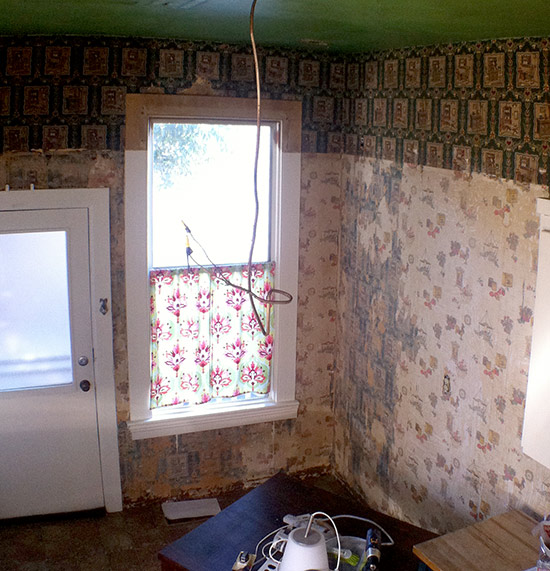 This picture is actually after I pulled the former crown molding off and took with it an entire layer of paper. Thank goodness for that mesh-backed paper from the 70s. This is what that paper looked like, btw (the paint just peeled right off of it):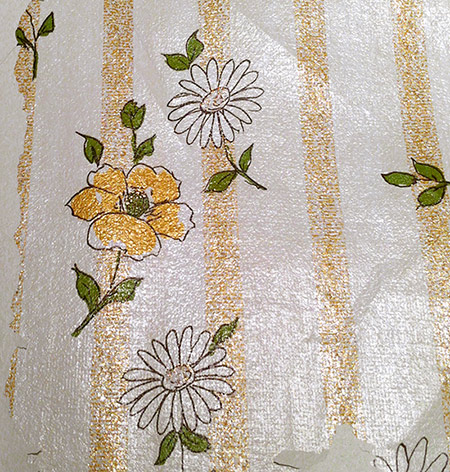 Underneath that was this (covered in browning glue):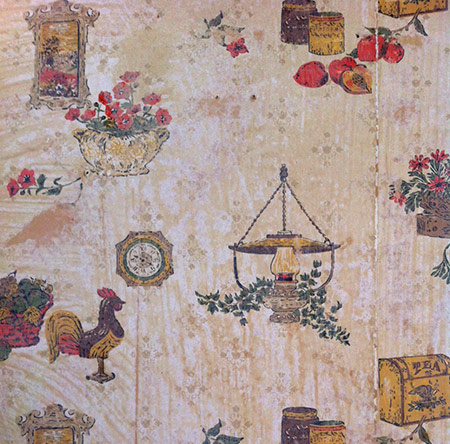 Under that, going all the way up to the old ceiling is this charming print: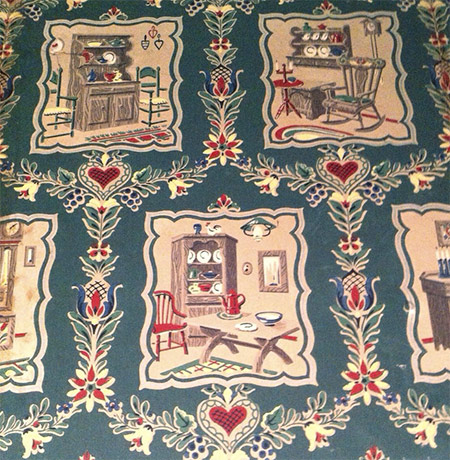 Which has a brown colorway twin in our basement. I thought that would be all, but that paper was peeling a bit above the window and below it and another layer of paint, I found this: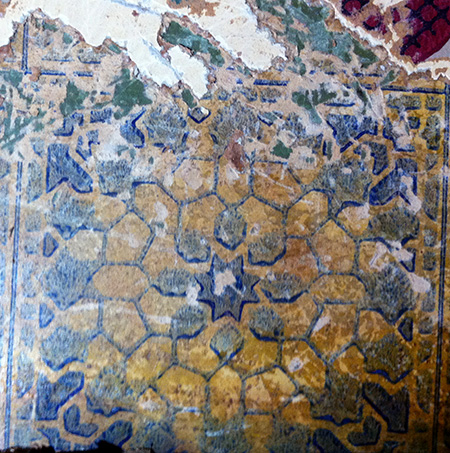 Looks like a moorish mosaic pattern. In blues! Since I was descending well into lead paint territory, I opted to stop there.
As I mentioned, the wall by the laundry and bathroom was covered in paneling that Randall made quick work of removing. Underneath was drywall covered in a textured goldenrod paint, and the wall is in pretty decent condition. I was worried that they chose paneling to cover some massive holes, but I think they just liked the style. If I'm not mistaken, the paneling was originally Pepto Bismol pink. The newly naked wall has a spot full of tack-holes where a calendar used to be, and the silhouette of an awesome deco switch plate, but not the plate itself.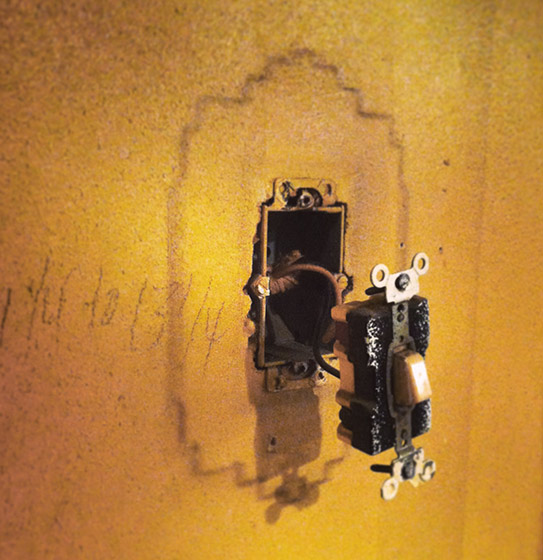 I've got a lot of spackling and smoothing to do. The internet tells me that a skim coat of joint compound will probably work for this, but it'll be my first time working with the stuff. First I need to sand away some of the lumps of wallpaper paste, but I'm not going near that goldenrod wall with the sander. I'm sure everyone's favorite lead paint is waiting.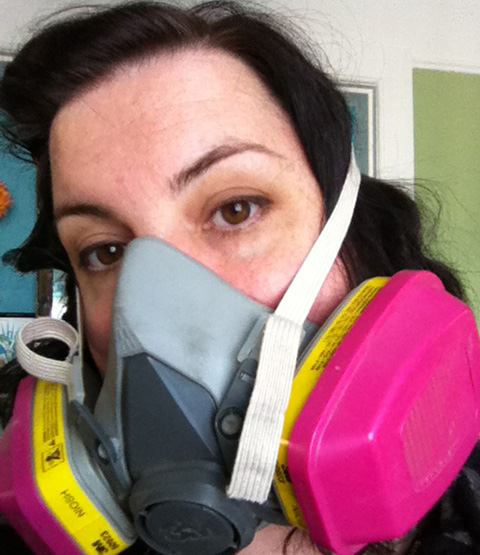 Safety first! If  the skim coat doesn't go well we can always put drywall over it. In the meantime, lots of dust to clean up.