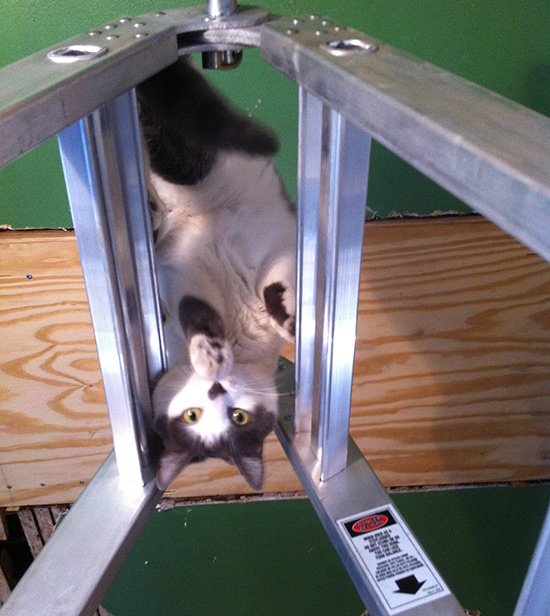 Well, skim coating the walls only made the bubbles beneath the wallpapers more obvious. So I sanded and applied more mud. Rinse, repeat. Also patched a few holes we put in when we were crowbarring the ceiling and spackled ONE THOUSAND nail holes. It took a couple weeks of working here and there, but the walls are smoothish. They've got "character" for sure, but I think they look pretty nice. I'm not bad with a trowel and I think I might actually be able to install drywall if I needed to.
They're ready for primer and paint. Now that we have SO MUCH wall space and the room seems big, I was thinking about painting the walls a soft light gray instead of white. Just to add some dimension. A desaturated sage or dove kind of color. I liked these so I gave them a shot: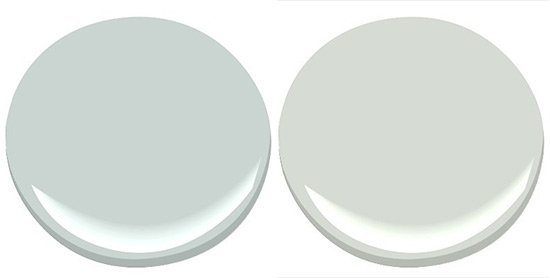 Naturally they don't really look the same on the wall. The one on the top is too dark, but I like the one on the bottom. It looks like cloud vapor.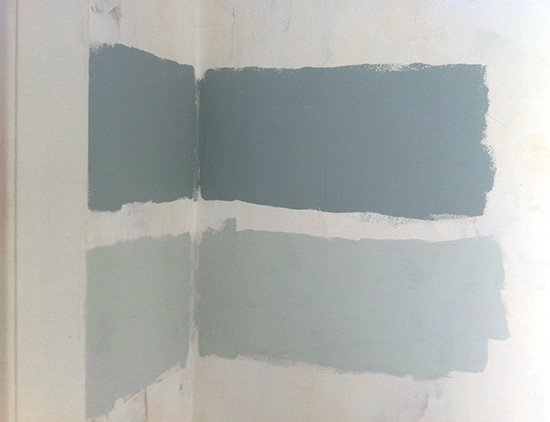 My only concern is the room looking too cold with the silver ceiling and white cabinets. But the counters are still wood, and I'd like to put in wood flooring too, so maybe it balances out. Maybe? What do you think?
Meanwhile. The plan for the kitchen ceiling is to cover the whole holey thing with plywood and nail up the (unpainted) tin ceiling tiles. Tin tiles were apparently created in America to mimic the look of fancy European plaster but they really took off in the late 1800s when lath and plaster ceilings began to decay in earnest. Makes perfect sense to me. Aaron is going to install the plywood for us, but he has a day job so it'll get done when he can fit it in.