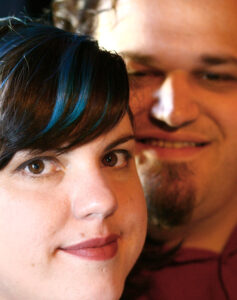 My name is Valerie and I like old houses.
My husband Randall and I bought an 1890 Victorian in Alameda, a little town east of San Francisco. It had been remodeled (stripped) in the 1950s and pretty much the only original detail that remained were the corbels that framed the front window, but that was enough. Unlike a lot of victorians in our town, our house had no duplicate. It was the first house on our block and we haven't seen another with a layout like it, so we have no reference point for what it originally looked like. I'm not a stickler for historical accuracy (modern kitchens are AWESOME), but it's hard not to feel like some of the charm has been stripped away and I'd like to put it back.
I started taking pictures of local houses to get ideas of how to re-vic our exterior. It quickly became clear to me that a house's details are the first thing to go as age and modernization comes to pass. We'll probably never see that level of craft in mass construction again and frankly, it's beautiful. Some of the houses on this site have surely been re-done, and some are in total decay, but that's okay – It's made them unique.
I made this site to bring together some of the inspiration and information I've found in my restoration efforts. If you have any questions, comments or suggestions, please let me know.
[si-contact-form form='4′]
Photo courtesy of Tinny.