Among the many other bees in my bonnet, I've gotten it in my head that we need a new screen door. I mean, we do. The current one is kind of awful and pulls the entryway right back to 1958. I've examined the catalogs of Vintage Woodworks and The Gingerbread Man many times, but there is no way, NO WAY we're going to spend $500+ on a screen door. I admire hand craftsmanship and real materials, but I'm not a person who could justify that. Probably ever. So it finally occurred to me (today) that they must make retro-styled doors out of vinyl. They make corbels and gables and everything else out of it. Sure enough, they do and they're a fraction of the price (Mass production! Yay?). These two are from Screen Tight.
Here is my question to you, gentle reader: Do you think I could get a door like this with screen all the way down and keep myself from accidentally kicking through it?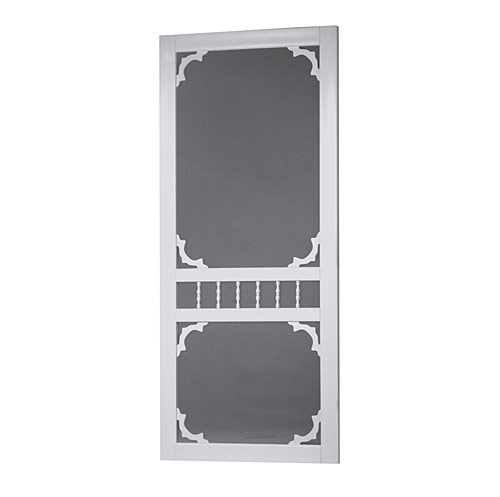 Or must I resign myself to a model more like this one: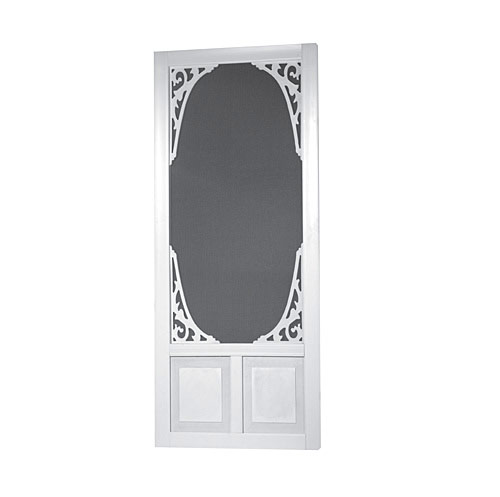 which looks a little more awkward and is frillier than I'd like. Any other manufacturers or solutions I should know about? Please advise.