When we finally get the budget settled we're planning on redoing our pink-tiled bathroom. It's adorable in a Mamie Eisenhower kind of way, but it's deteriorating and it doesn't quite fit the house. So let's look at some tubs!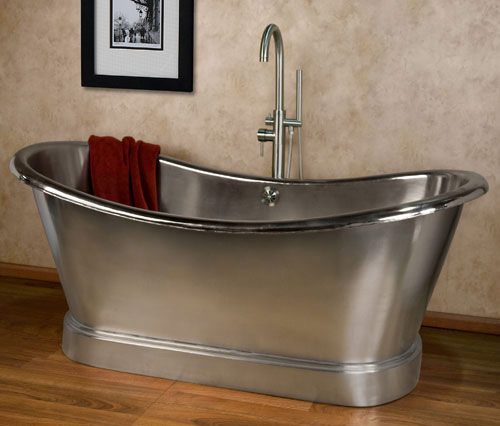 66″ Larimore BateauCopper Double Slipper with Nickel Plating – $3,197.66
The nickel finish gives this tub a modern feel but it would still work well in an old house bathroom. Gleaming and lovely.
Nine more after the jump.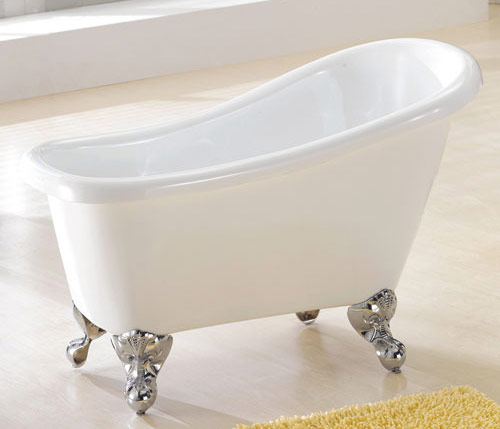 44″ Carter Acrylic Mini Clawfoot Slipper Tub with Imperial Feet – $659.95
Ohmygosh, the cuteness. For your cozier bathrooms! I'm not generally a fan of acrylic tubs, but they can be quite a bit lighter and more affordable than cast iron. And you don't see one like this every day.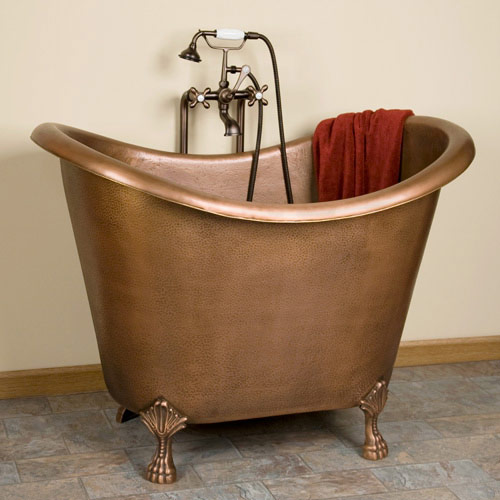 Abbey Hammered Copper Double Slipper Soaking Tub on Claw Feet – $2,476.95
A copper tub would be perfect in a craftsman or farmhouse. Rustic, spartan, or exotic depending on your style.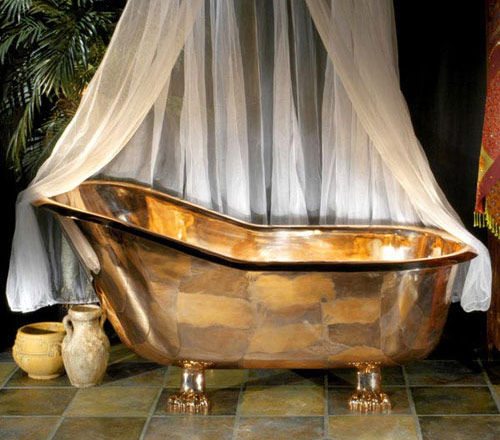 Ottoman Imperial Slipper Bronze Tub – $11,696.95
Copper too pedestrian for your taste? How about a bronze slipper tub? Super-opulent.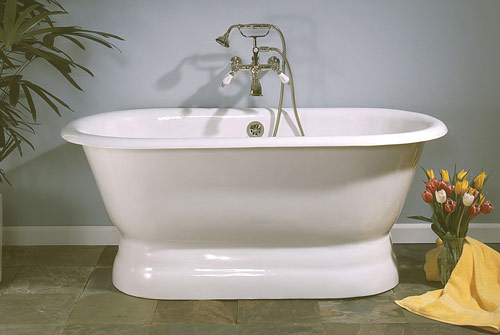 The Peninsula 5′ Cast Iron Dual Pedestal Tub – $1,760.00
A cast iron pedestal tub is a graceful free-standing alternative to clawfoot that still maintains a vintage feel. And you don't have to clean under them.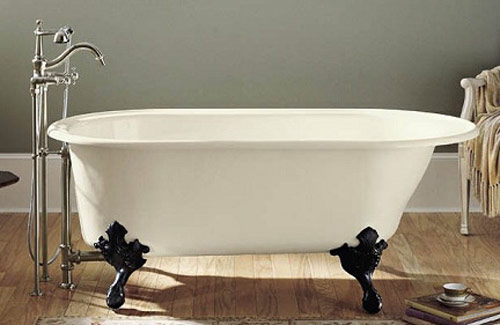 66 Inch Kohler Historic Clawfoot Tub – $4,900
I've never seen feet quite like the ones on this Kohler tub. The legs are unusual and pretty.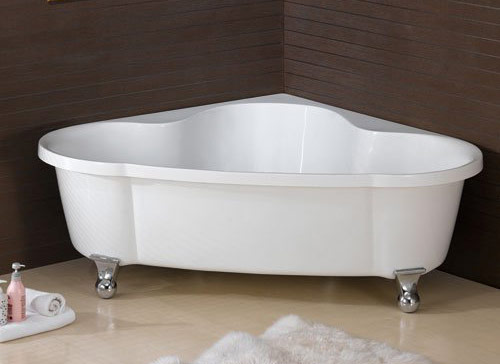 Corner Clawfoot – $900.00 (+$450 shipping)
Another acrylic tub. It looks cheap in the photos, but it's the only retro tub I've found for a corner space.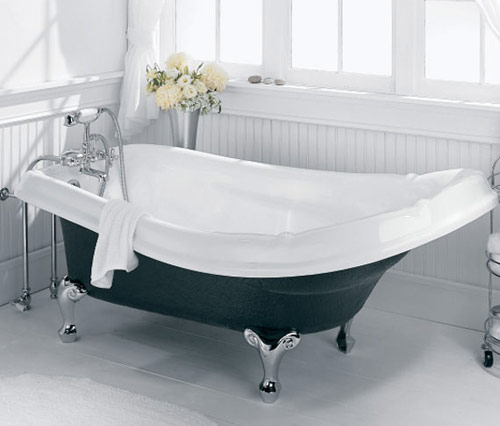 American Standard Reminiscence White with Black Exterior Tub – $1,191.95.
This acrylic tub has a dramatic silhouette. I also spotted a very gothic black-on-black version of it at Lowes.com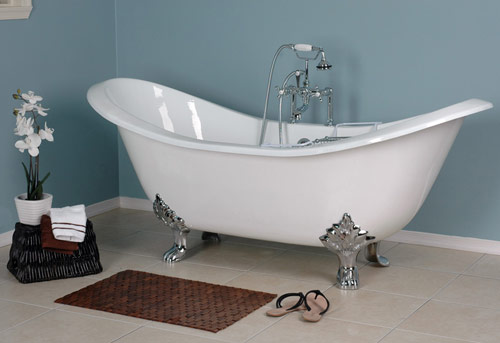 Bella Casa 71 Inch Cast Iron Double Slipper Clawfoot Tub – $1,743.94
This double-slipper lion-footed cast iron tub may be my favorite. The symmetry and the sparkle of the chrome feet just do it for me.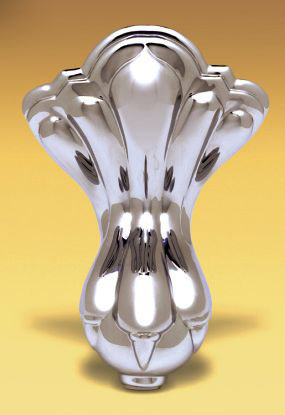 Baths from the Past and Vintage Tub and Bath feature customizable tub feet styles and finishes.