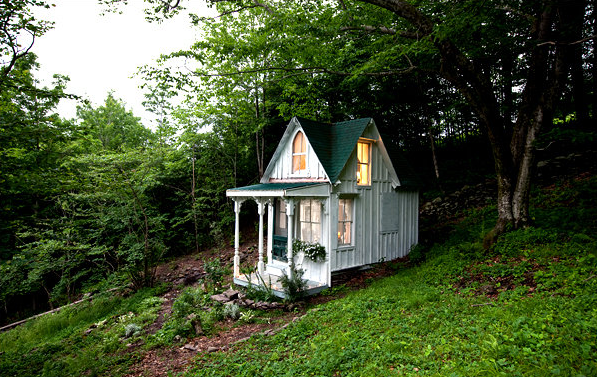 This article came out earlier this year, but I would be remiss if I didn't share it here.
Sandra Foster renovated and furnished this 9-by-14-foot hunting cabin herself at a cost of $3,000. It's a great story of something beautiful coming out of frustration. And look at that porch! Those windows!
Read the New York Times article here and be sure to click on the slideshow.