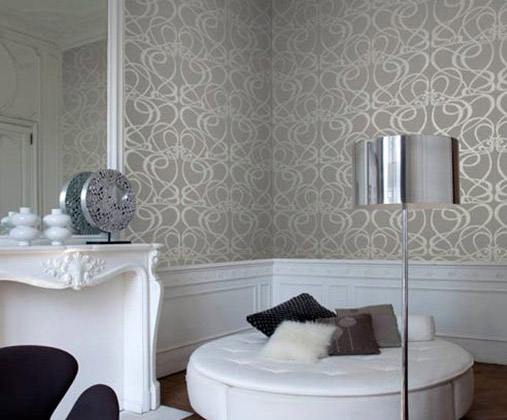 Well, yes. As someone who has painted over other people's ugly wallpaper rather than trying to removing it, you might not think I'd be into it. But there are some beautiful and interesting designs out there and I'd snap some of them right up.
If you want to get as close to period-correct wall coverings as you can get, Bradbury and Bradbury is the company for you. They have elaborate suites of designs suitable for Victorian and Arts and Crafts rooms. Many are reproductions of actual historical designs (William Morris and others).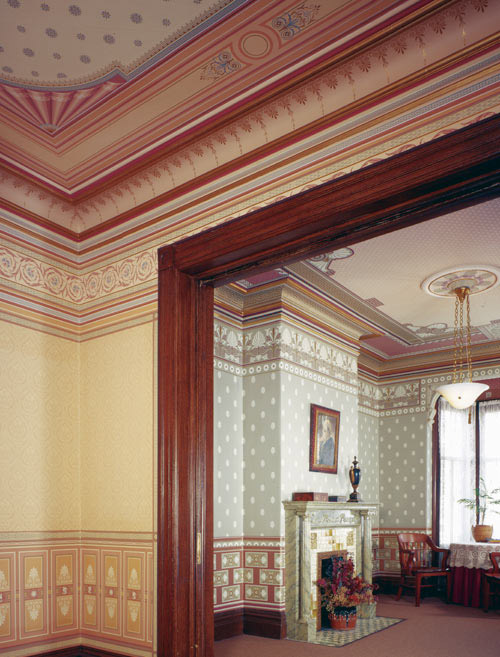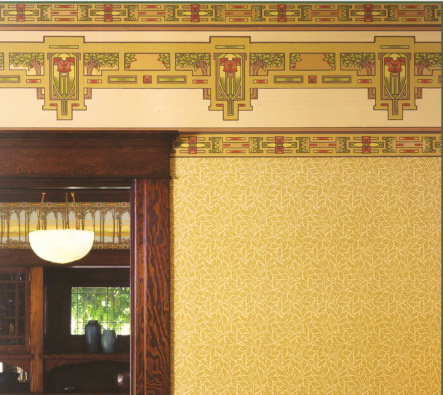 I like my decor a little less traditional than that. Farrow and Ball might be my favorite wallpaper company overall. I really want Lotus (top) in a muted green. Their papers come in MANY different colorways.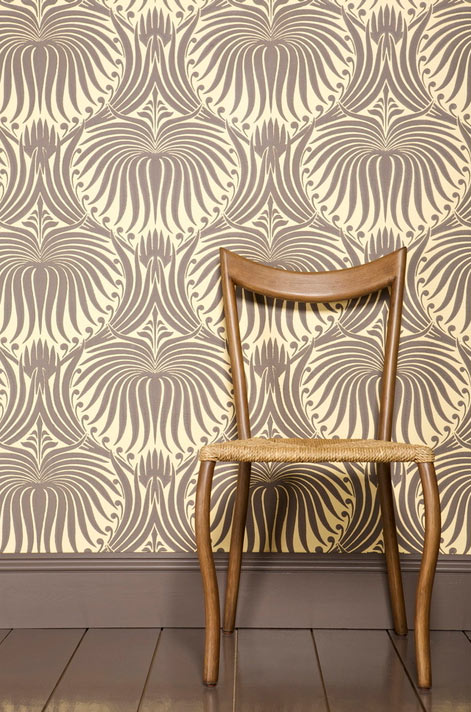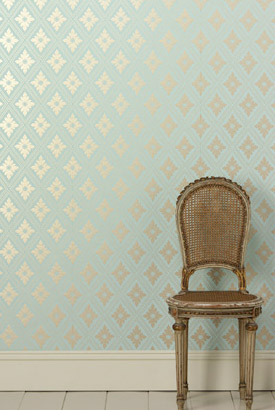 In addition to the usual lovely damasks and moderns, Graham and Brown have a big line of paintable textured wallpapers (also known as Anaglypta or Lincrusta) for what seems like reasonable prices.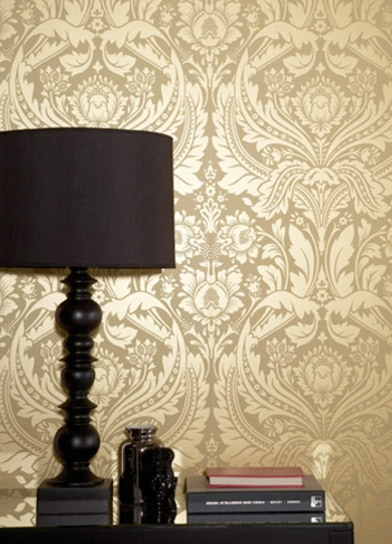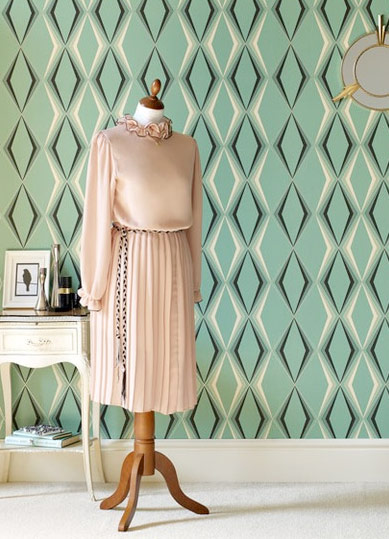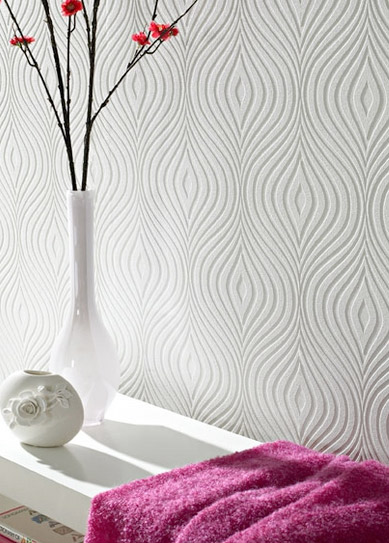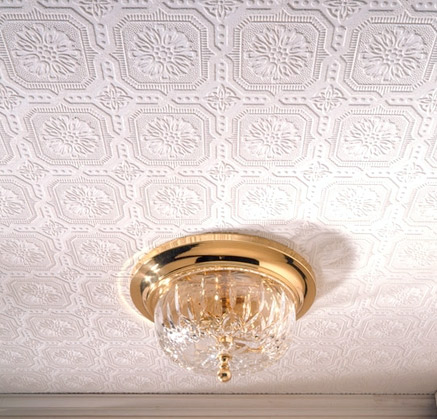 Cole and Son have patterns that span from traditional to psychedelic. I don't think I could pull off a flock of wall-phoenixes.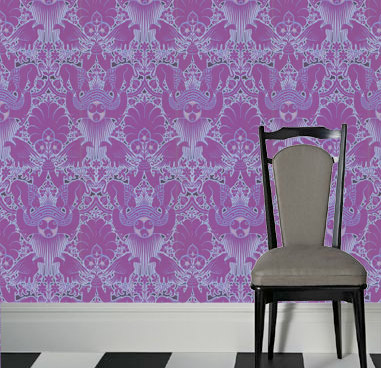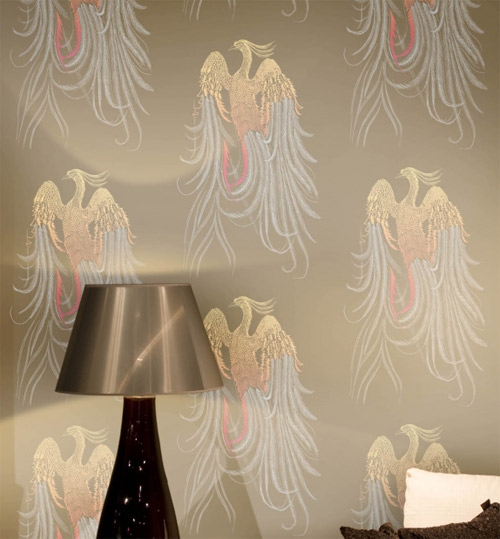 Osborne & Little. I very much want those stars for a ceiling.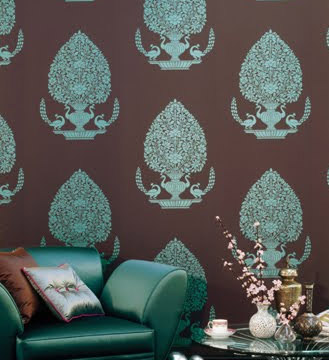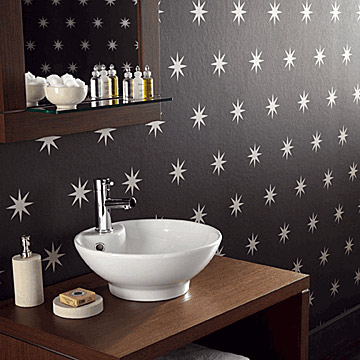 Rollout specializes in custom papers, and these room-scalable maps.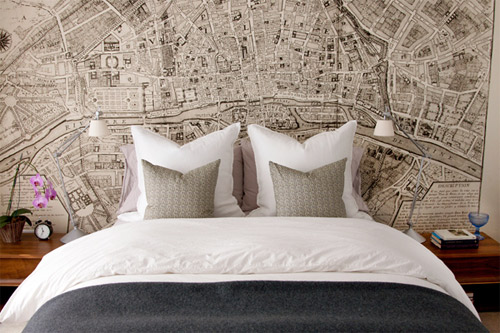 What have we learned today? Well, the UK seems to have a monopoly on wallpaper manufacturing. What else? Wallpaper companies seem to be required to have two names for the most part. And lastly, the Victorians really liked it busy.
***
Each year 
Apartment Therapy
 has a competition for the best home blogs and 
Revictorian's been nominated in the DIY category!
 If you've read this far please consider throwing a vote our way. We may not win, but 
each and every vote provides valuable exposure for the work we do on this blog.
Vote by March 2!
 Scroll down on the page and you can log in with your Facebook account. Then find Revictorian in the list. Thank you, and tell your friends!