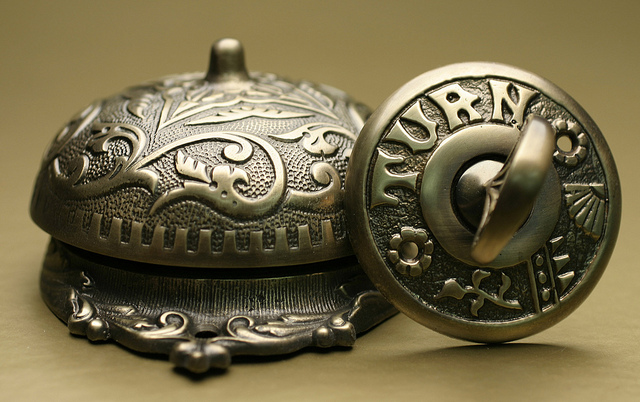 …Of the website variety. Just some odds and ends I wanted to post before I forgot.
I started a Revictorian account on Pinterest. Edit 8/20/13: I've consolidated Pinterest accounts. This is also my personal account and has both Victorian/architecture and unrelated boards.
Pinterest is a great place to find and collect inspiration. If you have a Pinterest account you'd like to share, please comment. Or if you want an invitation let me know, I have a few.
Young House Love has a couple of very good posts on installing and grouting with penny round tiles. I'm bookmarking that for the Great Bathroom Remodel of …2012? 2013? We'll see.
More links and a video after the jump.
Bookcase aficionado? There's a Tumblr for you.
Another good source for craftsman/bungalow hardware and lighting: Old California.
And finally, Toronto Standard brings us a very lovely video on Eclectic Revival Lighting in Toronto. (Via Apartment Therapy.)
Photo from House of Antique Hardware's Flickr stream.